If you've read my last blog, you'll already know that I'm Team Leader of Operations and Marketing at Ingenza, a role that is incredibly busy and varied, and that I absolutely love. So it might not be surprising to hear the mix of emotions I felt when faced with maternity leave.
A number of worries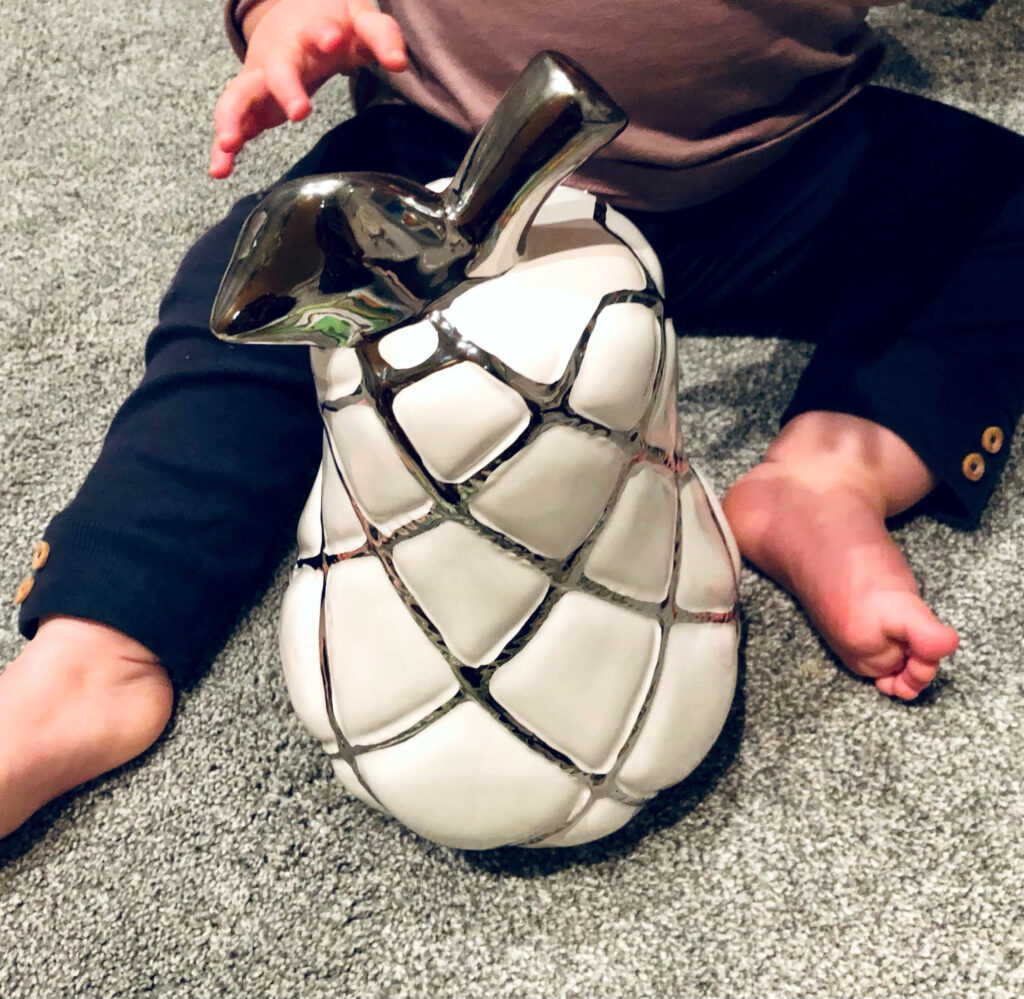 Although filled with excitement at this next chapter in my life, going off work to have a baby was quite a fearful thought for me; it wasn't just the run up to the impending birth or the horror stories I'd been told, but the anxiety of leaving the job I've worked so hard in over the years. I had fears of missing my wonderful workplace and leaving my colleagues in the lurch. This worry also extended into life continuing without me, and returning to work and not knowing how to start again. Was it normal to feel this way? It was too easy to look at my other colleagues who are parents and feel that they seemed to have coped effortlessly with juggling their careers and parenthood.
As it happened, I gave birth to my beautiful wee girl – Eilidh – at the beginning of March 2020, and 10 days later the world was plunged into lockdown due to the COVID-19 pandemic. My husband and I thought we'd hit the jackpot; the world was slowing down for us to enjoy some quality family time together and, luckily, he was able to work from home full time after his paternity leave, which helped me out greatly. But, after a number of weeks passed, I did start to envy him sitting in our home office and interacting with his colleagues, easily picking up from where he left off. Despite all the positives, I really began to miss my working life a great deal.
I gave birth to my beautiful wee girl – Eilidh – at the beginning of March 2020, and 10 days later the world was plunged into lockdown due to the COVID-19 pandemic.
Slowly getting back to work
Although a lot of my fears remained with me throughout my maternity leave, I felt at ease that I could stay as involved as I wanted with Ingenza – some weeks more than others – and I was always happy to be contacted. Of course, everyone is different and some parents would prefer to solidly step away from work during their parental leave, but this was not for me. Two months after the birth, I did my first 'keeping in touch' day at Ingenza. Everyone has their own opinions, so some people questioned whether this was too soon but, in my opinion, this was a good thing for me and for Eilidh. Having my daughter at the height of a global pandemic was not easy, and meant she had barely any other adult interactions during the first 12 weeks of her life. We very much looked forward to a visit from the midwife or health visitor just to see another face! So, I knew it was important for her development that I gradually began to leave her bit by bit, building up from a few hours in the office, to a half day and then a full day.
A supportive team
The flexibility I have had at Ingenza has helped me integrate becoming a mother and having a great career. I worked hard on my handover before I finished, welcoming Abbie Reid to our Operations Team as our first Administrative Modern Apprentice to support my colleague Sally-Anne Bramley who would step up in co-covering my role. Although it was still incredibly nerve racking to 'let go', having such brilliant colleagues to help, understand and take control was hugely reassuring.
As a working professional, nobody could prepare me for this washing machine of emotions about work and maternity leave, but I feel so fortunate to have spent nine wonderful months with my daughter, not letting COVID-19 get in the way of us making lots of memories! I've had a busy few months getting back into the swing of things at Ingenza, and I am now looking forward to this year's new and exciting challenges.