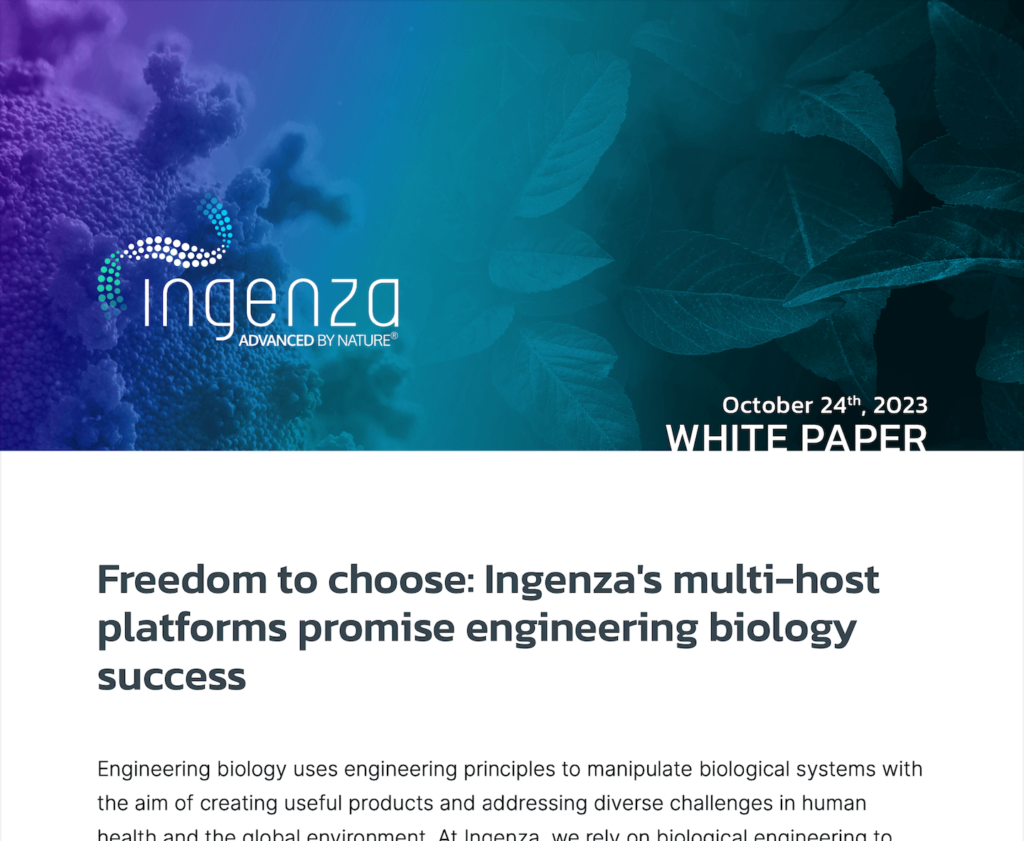 Engineering biology uses engineering principles to manipulate biological systems with the aim of creating useful products and addressing diverse challenges in human health and the global environment. At Ingenza, we rely on biological engineering to help our customers create numerous products, such as medicines, industrial enzymes, novel raw materials and sustainable ingredients.
One feature setting us apart from most biotechnology companies and CDMOs is our development of bioengineering processes and tools applicable across more than 10 different hosts – including bacterial, fungal and mammalian platforms – rather than just one or two popular model organisms.
This white paper explores the difficulties encountered by drug discovery teams and biotechnology companies when attempting to engineer bio-based processes to produce new biomolecules, and highlights how Ingenza's diverse range of host organisms provides significant advantages.
To download the white paper, please visit our resources page.