The fast-moving pace of the biopharmaceutical sector and the diversity of potential therapeutic targets are putting the industry's resources under ever-growing pressure. Each new cell line or manufacturing technology requires dedicated time, space and staff – not to mention in-house expertise – becoming both a financial drain and a logistical nightmare. This is where a contract development and manufacturing organisation (CDMO) can help, stepping in to offer the specialised support, expertise and infrastructure needed to expedite the drug development process. Outsourcing to a CDMO empowers pharmaceutical companies to tap into vast reservoirs of resources – from state-of-the-art facilities to teams of specialist scientists – without having to invest significant amounts of time or money, minimising risks and optimising outcomes.
Experience meets innovation at Ingenza
Ingenza's proven history as a trusted CDMO for cell line and recombinant strain development combines a potent multidisciplinary approach to fermentation, chemistry and molecular biology with the infrastructure, flexibility and expertise to enhance each step in the development pathway to clinical trials. This includes optimising both upstream processing – assessing multiple microbial and mammalian hosts – and downstream product purification; capabilities that proved critical to increase the production of recombinant human Factor VIII to address global under-treatment of haemophilia A. By quickly identifying that the customer's existing manufacturing process would not deliver the cost of goods the market demanded, we established alternative upstream and downstream processes to exceed the productivity target more than tenfold.
Flexible CDMO partnerships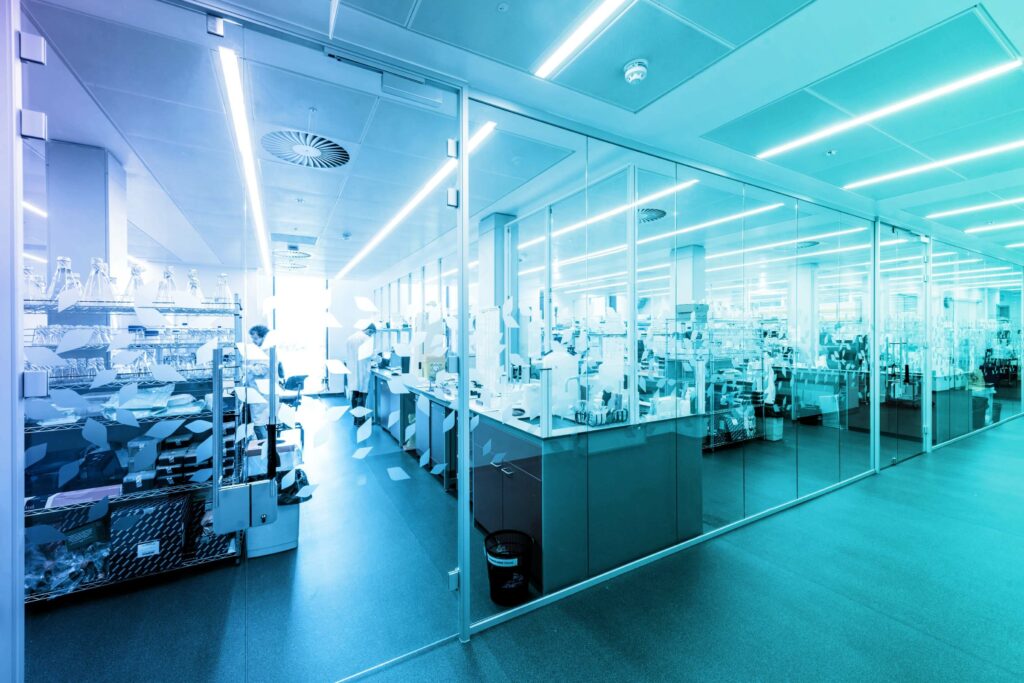 A vital part of Ingenza's mission as a CDMO is ensuring that we adapt to varying project scopes and evolving customer requirements. Whether for next generation vaccines, antimicrobials or other therapeutic candidates, we are able to respond effectively to emerging opportunities. A hallmark of our competency is our inGenius chemistry manufacturing and controls (CMC) platform (Image 1), which exemplifies our commitment to individually tailored bioprocessing services. The inGenius CMC platform ushers novel drug candidates along a transformative pathway of optimisation that accelerates and de-risks the progression to first-in-human trials. This begins by selecting the ideal biosynthetic route and production host; continues through optimised genetic design, strain/cell line and bioprocessing; and concludes with the production of materials for preclinical testing and first-in-human clinical trials. Along the way, comprehensive analytical support ensures that materials meet the specified quality requirements.
This remarkable journey is guided by our accomplished team, with its extensive experience in engineering more than 10 biomanufacturing hosts and optimising more than 70 upstream and downstream process parameters. Crucially, the entire process is performed in house, and Ingenza also has access to a good manufacturing practice (GMP) facility, efficiently advancing your candidate from strain/cell line development through to clinical trials.
An example of CDMO excellence
We believe that these solid foundations give us a head start when it comes to building strategic CDMO partnerships, but don't take our word for it; our case studies speak for themselves. In the last three years alone, we have successfully accelerated 11 candidates from discovery to toxicology, including vaccines and next generation antimicrobials. Take our pan-sarbecovirus 'mosaic-8' vaccine programme – in conjunction with Caltech, the University of Oxford, CPI and CEPI – as an example. This project is manufacturing a next generation vaccine candidate aiming to broadly protect the global population – combining receptor binding domain (RBD) antigens from eight different coronaviruses – to mitigate the impact of future outbreaks. Scientists at Caltech and the University of Oxford developed the initial nanoparticle vaccine, and we have provided the foundation for robust and scalable manufacture.
Cell line and strain development
The initial vaccine candidate – produced using multiple mammalian cell lines and Escherichia coli – was prohibitively costly and too cumbersome to rapidly generate large quantities of product. Endotoxin production from E. coli also contaminated the nanoparticles, requiring extensive purification steps. Our research team developed alternative, efficient Pichia pastoris and Bacillus subtilis production strains – for the antigens and nanoparticle, respectively – improving affordability, speed, scalability and future adaptability of the novel vaccine. B. subtilis provides the ideal host for nanoparticle production, as it is not only endotoxin-free, but can also secrete the particles to the extracellular culture medium, enabling much more efficient recovery.
Full process optimisation
The next stage of this project was to optimise strain productivity and downstream processing, including the fermentation and purification conditions for each vaccine component. Efficient and GMP-compliant affinity tag-based recovery enabled fast and accurate streamlined purification of each RBD to high purity. We also established analytical methods throughout the process to assess the distribution of RBDs on the nanoparticles, and ensure that they were displayed in an appropriate ratio.
End goal of CDMOs
This project is now delivering material and technologies to underpin development of the vaccine, using affordable, viable and scalable upstream and downstream manufacturing processes that ensure it will be ready for future large scale production.
Unlocking the future of biopharmaceuticals
Whether for a vaccine or next generation therapeutic, our dedicated teams are poised to find the most effective way to optimise cell line and strain development, fermentation and purification, to meet the individual specifications of each project. Our synergistic CDMO partnerships can take your ideas for biopharmaceutical innovations and make them a reality.
Are you interested in finding out how Ingenza could help your company? Come and speak to us at Bio-Europe in Munich, Germany, from the 6th to the 9th of November 2023 to find out more.