Ingenza's Alison Arnold Wins Scottish Women's Award for Scientific Achievement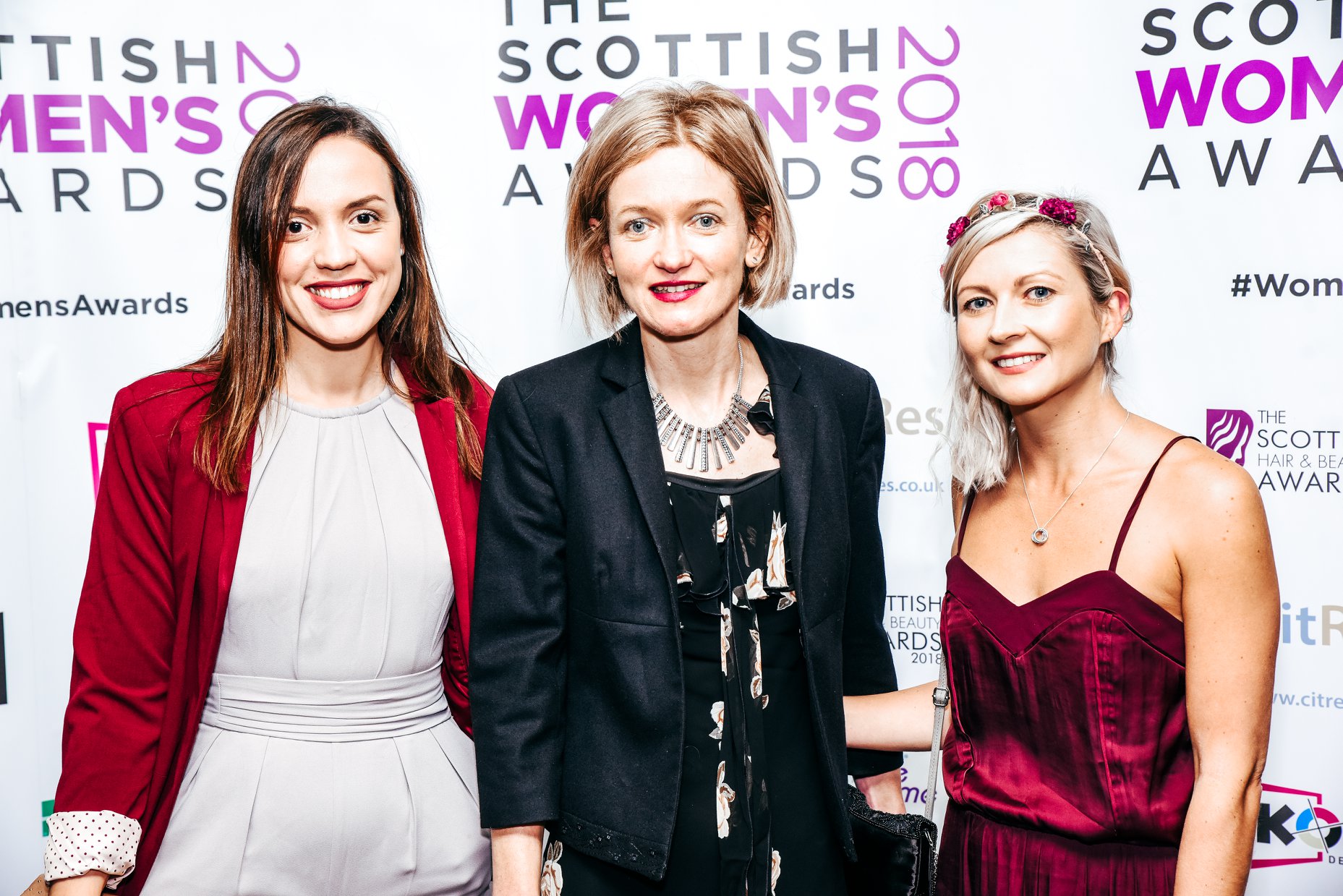 Image: (L-R) Ingenza colleagues Dr Rita Cruz, Dr Alison Arnold and Lois Henderson.
Ingenza is delighted to announce that Alison Arnold – the company's Head of Fermentation and Microbiology – has won the Scottish Women's Award 2018 for Services to Science and Technology. This prestigious award recognises female role models across a wide range of categories, highlighting the achievements of individuals in law, medicine, science, technology, arts and many other areas.
The awards ceremony, held at Crowne Plaza Glasgow Hotel on the 12th of September, saw over 200 guests celebrating the achievements of women in industry across Scotland. The entire Ingenza team is incredibly proud of Alison, and her recognition among some of the most admired and respected women in Scottish industry. Alison commented: "I'm delighted to have won this award against stiff competition. It's lovely to have my work recognised – which was totally unexpected – but it's not just about me. It is a group effort at Ingenza, and I couldn't do the job without the rest of my team."
A spokesperson for the Scottish Women's Award 2018 added: "We are very happy to have acknowledged inspirational women who have gone above and beyond in their profession. The awards showcased examples of courage, passion, skill, commitment and success that feature in women, and we would like to congratulate all finalists and winners for their impeccable achievements."
For more information, visit www.ingenza.com or email sarah.scott@ingenza.com